If you're searching for a way to use up some of this season's onions and on the hunt for a creative way to prep a delicious protein for a crowd then I have the recipe for you today! Nutritionist Cassy Joy Garcia's shares an amazing and super tasty Paleo BBQ Bacon Onion Bombs Appetizer.  In today's post, I'm sharing the super easy and oh so tasty recipe that you have to give a try this weekend.  Football, tailgating, and school party season are here so be ready to whip up these BBQ Bacon Onion Bombs often. The recipe is easy to prepare in a big batch while satisfying the need for something delicious, budget-friendly, family-approved, and fun treat to make and go.
Paleo BBQ Bacon Onion Bombs Recipe
My photos aren't as pretty as the images in the book I found these in!  But let me tell you, using fresh sweet onion and a few other ingredients this was a show-stopping appetizer.  We actually had it as a meal with some mac & cheese.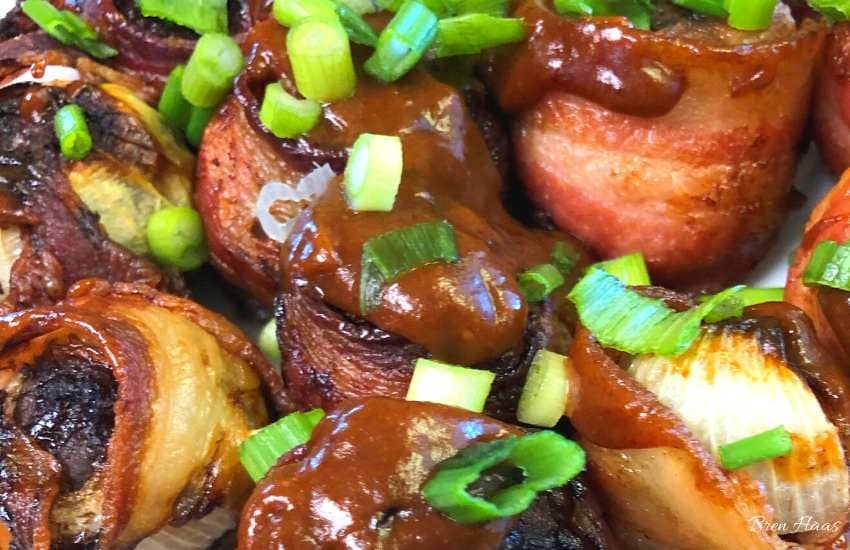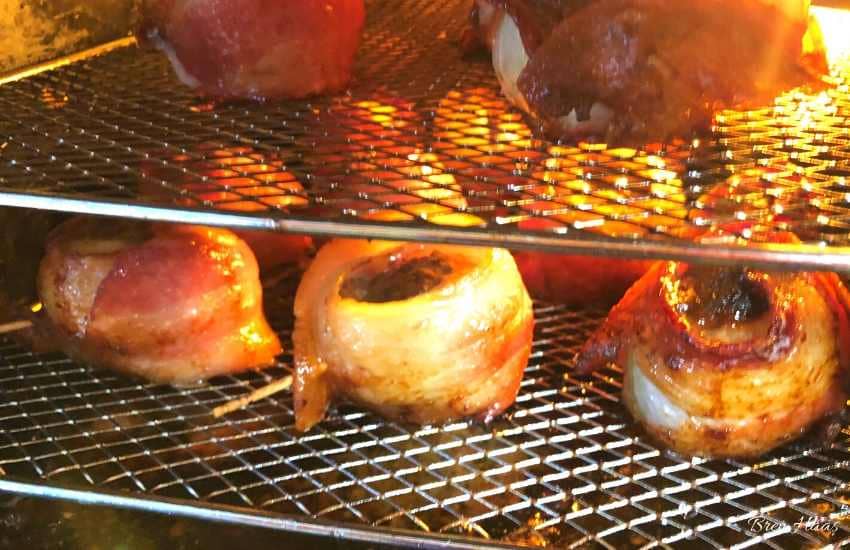 UPDATE: These can be made in the Electric Oven Air Fryers! 
Get the printable recipe card here:BBQ Bacon Onion Bomb Appetizer Recipe Card
Let's Connect
How are you keeping on track with your healthy living goals?  Do you have health goals you would like to achieve?  I'd love to join you on your journey so let's connect soon.  I love it when folks comment on my posting so be sure to leave a quick note at the bottom of the page here and introduce yourself!
Let's Connect,