It's that time a year again where I have tomatoes of every size and flavor from my home garden.  I am always looking for delicious recipes to create using these fresh homegrown fruits.  Today I found a yummy tuna melt in tomato recipe I decided to make my own way.  In this post, share with you the delicious and somewhat healthy recipe.
Breadless Tuna Melt in Tomato Recipe
This is a recipe that both my husband and I can agree on because he loves tuna salad and I love veggies!  Once you take a bite of this flavorful tuna melt you won't miss the lack of carbs.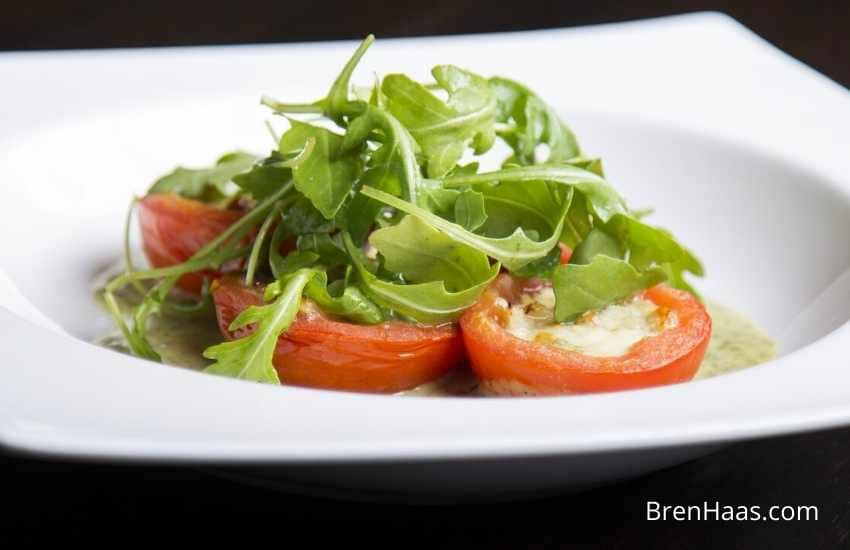 Don't forget FRESH IS BEST!  Scroll down to get the exact measurements on the printable recipe card below. 
Tomatoes; (see the varieties I recommend)
tuna
Plain Greek Yogurt; nonfat
 Basil
Red Onion; chopped
Red Bell Pepper; diced
Pepper Jack Cheese
Salt and pepper to taste
Inspired by the yummy veggies and herbs I grow year-round in Ohio.
More About The Recipe
Most of the ingredients used in this post you can grow in your home garden.  I share a few of my favorite varieties to grow from seed on my website.  I recommend the 'Red Racer' or the 'New Better Boy' for this recipe. hose varieties are the perfect size to stuff with just about anything. My home garden tomato picks change every year.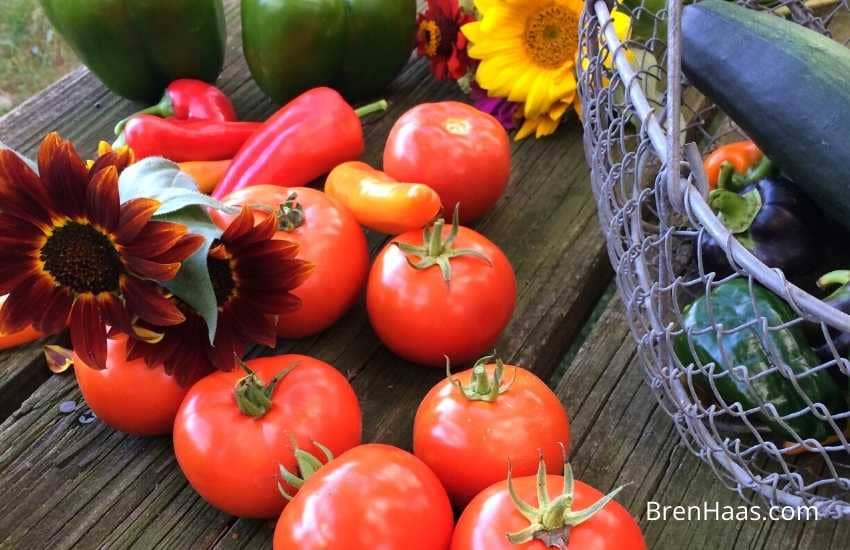 I could go on and on with different tomato varieties to try with this recipe because each year there is always something new available to grow. It is easy to agree that growing our own is easy and the best way to enjoy this recipe.
This recipe is a classic!  I would love to hear what you have to say about it.  Do you grow your own herbs and tomatoes at home?  I know that is a lot of questions but I am dying to hear from you all so do me a favor and reach out to tell me what you think of this Breadless Tomato Tuna Melt Recipe.
I didn't even touch base on how easy the greens are to grow that are features in the post photo.
Tomato Tuna Melt Recipe
Course: Main
Cuisine: American
Difficulty: Easy
Ingredients
6 ounce tuna (from can drained)

2 tablespoons of plain Greek yogurt

2 tablespoon or red onion, chopped

2 tablespoons of red bell peppers, diced

2 slices of Pepper Jack Cheese
Directions
Use a pairing knife to remove the top of the tomato. Save the "guts" of the tomato to use in the recipe. Set tomato cups aside

In a bowl, mix together tuna and yogurt with a fork until well blended. Add all remaining herb and vegetable ingredients and mix well with a fork.

Scoop the tuna mixture into the tomato cups.  Make sure you stuff the mix into the tomato really well because the moisture will come out while being cooked.

Top each tomato with shredded Pepper Jack Cheese before placing on a baking pan or baking dish. I use my Electric Oven Air Fryer to put these together mess-free!

Set in the oven on broil for 3 minutes or until cheese melts and gets a little bit brown on top.

Serve immediately with salad greens or a side of your choosing. I like a nice bed of freshly grown lettuce or micro-greens on the side
Let's Connect
I would love to hear from you so be sure to comment on this post. What are some of the yummy recipes you put together using fresh tomatoes and herbs from your garden?  Did you try my breadless tomato tuna melt recipe? If you did I would love it if you reach out and tell me what you think.
Happy Cooking From The Home Garden,