Have you noticed unique trees and shrubs showing up at unusual shops in your town?  Today I share the Arbequina Olive Tree I found at the grocery store that is now growing  In My Ohio Garden.
My New Olive Tree
Hard to believe I left this tree at the curb… literally!  I was loading my groceries the other night at Krogers when I spotted this fruit tree on the curb out front for sale.  The store merchandises its seasonal garden plants outdoors.  I went home and couldn't stop talking about this tree so my husband said 'lets go get it!'.   I was so excited about the Arbequina Olive Tree that I brought home 2!

Having trouble viewing this video on my site? The video is on my playlist at Creative Living with Bren Haas YouTube.
Information about the Arbequina Olive Tree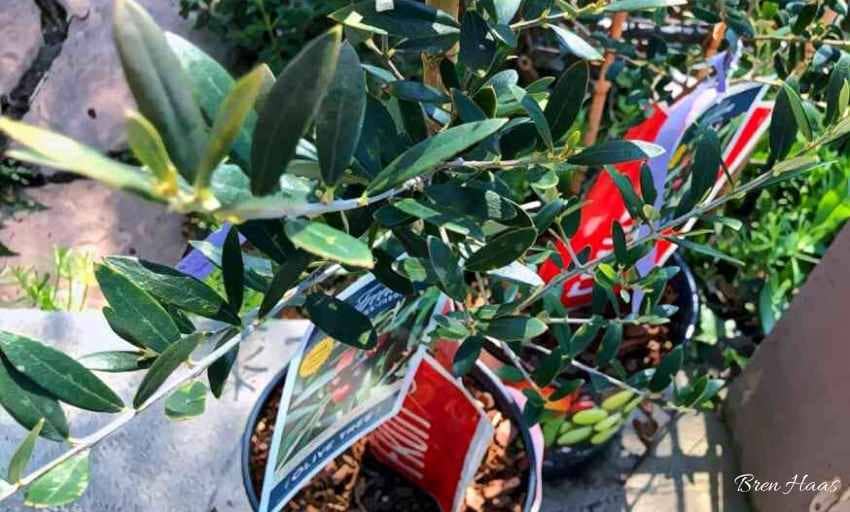 I started looking up information about this tree the minute I got in the car and was driving off away from it.  (what was I thinking?)  My husband was driving thank goodness so I could google all the way home.  Listed below are a few fun facts I found about the tree:
The quick producing fruit is a high concentration of healthy, antioxidant-rich oils
Arbequina Olive Tree is fast-growing and will flower at a young age.
You can plant the tree outdoors in areas with temperatures as low as 10 degrees.
Arbequinas are self-pollinating
The Arbequina Olive Tree makes the perfect indoor plant because it will not drop leaves unless it gets below 20*F.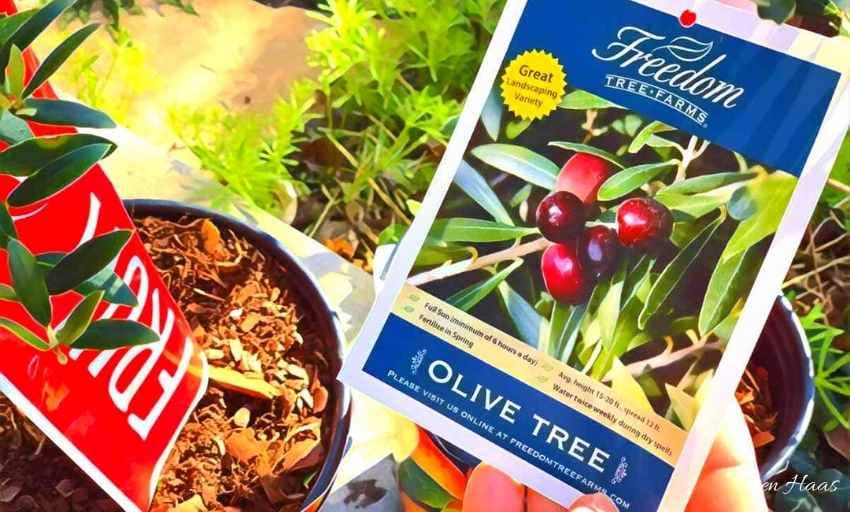 By The Way… I looked at Olive tree up on Amazon and it was really expensive so I hope you can find one locally. 
More Information online at:https://gardeningsolutions.ifas.ufl.edu/plants/edibles/fruits/olives.html
Let's Connect
I am excited to hear what you think about my new Arbequina Olive Tree so be sure to comment on my post or reach out to me on social featured on this post.
Happy Gardening,