In this post, I share the very first apricot we've grown in Ohio.  This tree was a mail-order and came in bare-root form.  Not sure what that is then you will want to check out this post.
Meet Wilson Apricot
One of the first apricot fruit trees we added to our home orchard was mail order back in 2012.  Excited to grow new things to our area this is an adventure.  Check out the photo below where 'Wilson' the Apricot tree grew.  Can you tell what is missing in the meadow?  Comment on this post and tell me what is missing!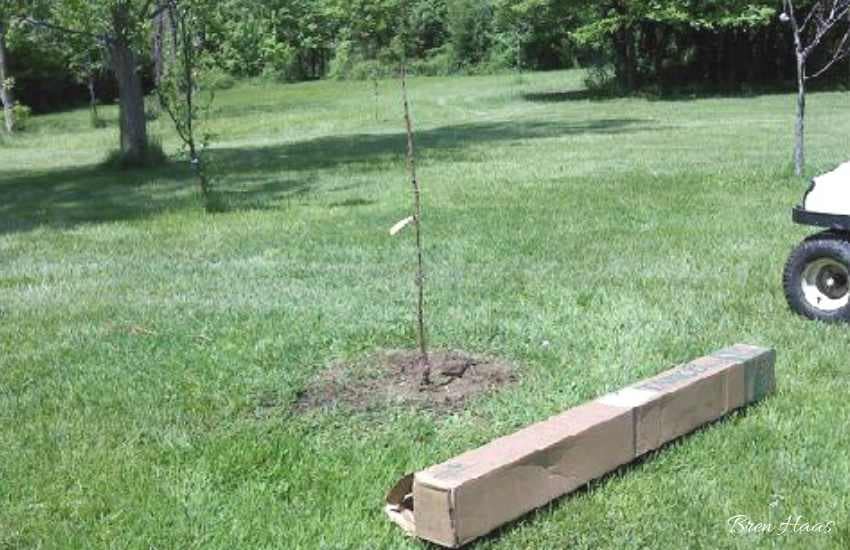 You can imagine our surprise when this super skinny box arrived last spring from Stark Bros. Desperate to get some apricots from our own garden we were eager to get this sapling planted!   We had tried a few different apricot tree varieties but nothing seemed to survive the winter back in our Ohio zone 5 b orchard.  I never saw any deer damage thanks to the poop bags we hang from the trees.  This variety of fruit just never survived the winters in the orchard which is nestled in the middle of woods sheltered from the wind. Click on the image to the right to see an up-close view of the skinny Wilson.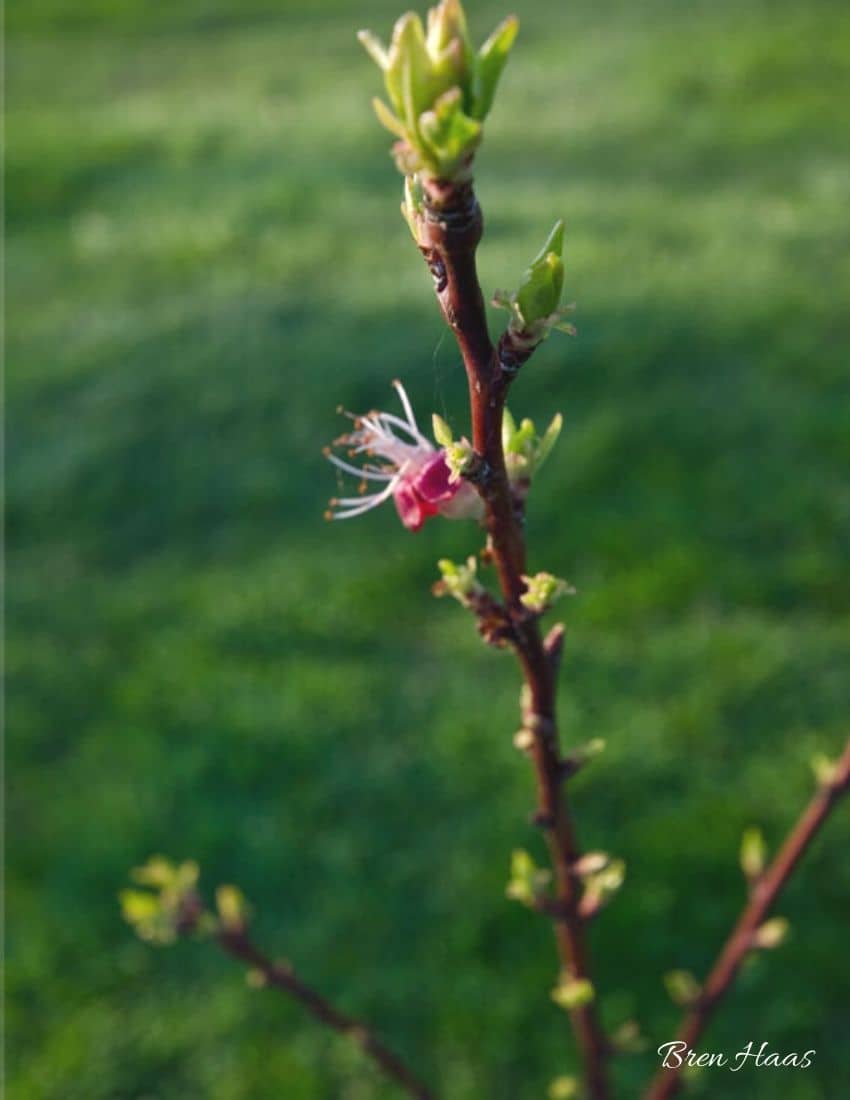 This spring Wilson as sprouted beautiful branches and healthy flowers. We are looking forward to sharing more images and hopefully a few fruits from the harvest in late summer.
I feel like the proud parent showing off baby photos … look at how he has grown!   Notice the little baggy hanging  from the tree?  Those are poop bags we use to use to keep deer away before you could find deer replicant so easily.
Let's Connect
Be sure to follow my Wilson updates on Twitter and Flickr!   I hope you will follow my adventure in fruit growing by subscribing to my page.
Happy Fruit Growing,