I have been curious about growing soil-less for a very long time.  I am super excited to share this SURPRISE unboxing of AeroGarden In-Home Growing Kit with you all in this post today.
Surprise Unboxing Video
I hate filling out the title of this video because it is a SPOILER! Check it out before I share more.
This video is on my Facebook and YouTube Channel.  Be sure to connect with me by looking up @BrenHaas.  You'll find me all over the place on the web sharing my crazy creative adventures.
About The AeroGarden In-Home Growing Kit
I am pretty excited about this In-Home Growing Kit mainly because I've been dying to learn about hydroponics.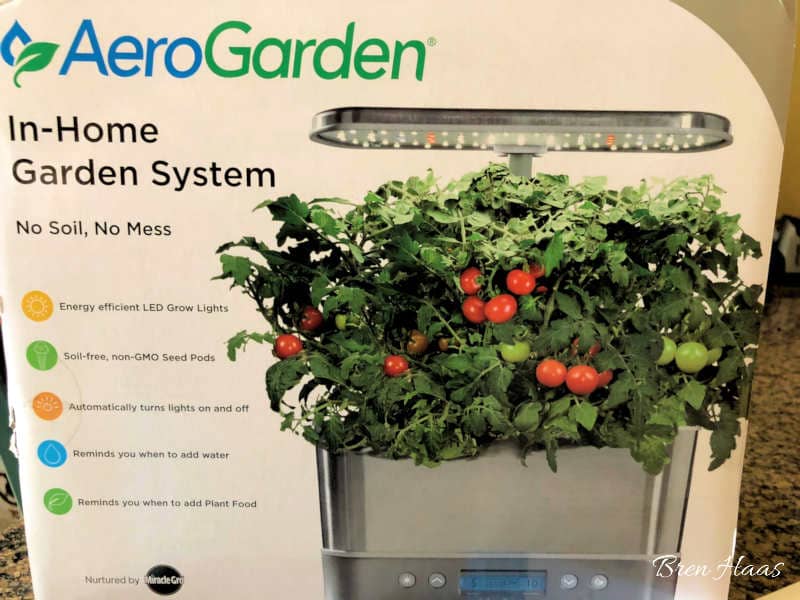 Grow up to 6 different herbs, veggies or flower varieties all year long – no sun, no soil, no green thumb required is printed on the box.  I also found these key points about the product:
Compact footprint makes it perfect for any room in any home
Simple 3 button control panel reminds you when to add water and plant food
Automated 20W LED Grow Lights produce faster growth and healthier plants
Up to 12″ grow height for herbs, lettuces, tomatoes & more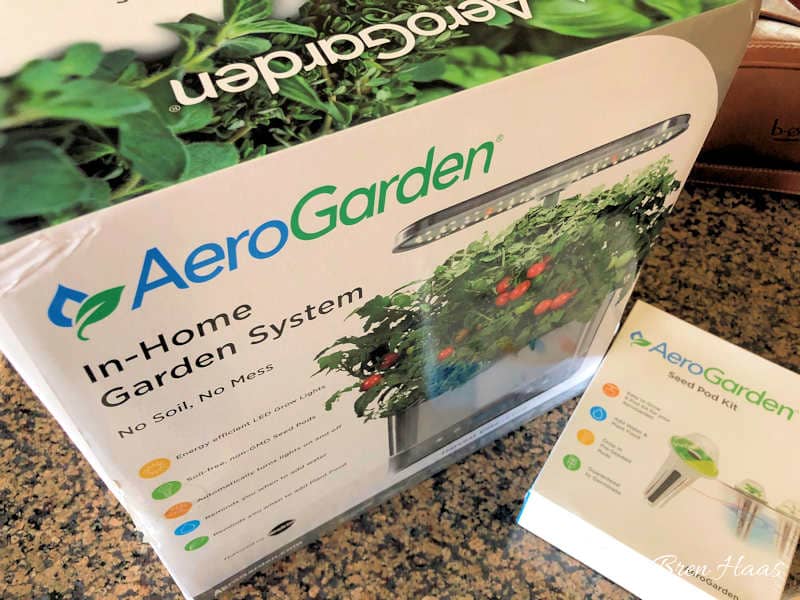 Here is a photo of the kit and the seed pods!  I am so excited and I can't wait to share more with you when I set this kit up.  Be sure to subscribe to my Creative Living with Bren Haas Newsletter to get the latest review and information. I look forward to sharing my honest opinion about this kit.
DISCLOSER: I really didn't know what this was when it arrived.  Someone had reached out to me about sharing the AeroGarden Kits for the upcoming Holiday Gift Lists on my blog.  I simply asked if I could get a kit to do a review to learn about hydroponics.
Let's Connect
I hope you will stay tuned as I share my adventure learning how to grow soilless with the AeroGarden In Home Gardening Set.  I'd love to hear from you so please leave a comment on my blog post.  You are also welcome to check out my contact page where you can leave a detailed message for me.
Happy Gardening,