What is the most difficult plant you thought you never could grow?  For me it is the poppy. In today's post I am sharing a few photos of the Poppies I am excited to grow in my home garden.
Poppies
I walked around the corner of one of my gardens this week and literally gasped….. I can't believe these made it through the winter. Look how unusual they are when they come up in the Spring.  These are my Peach Oriental Poppies.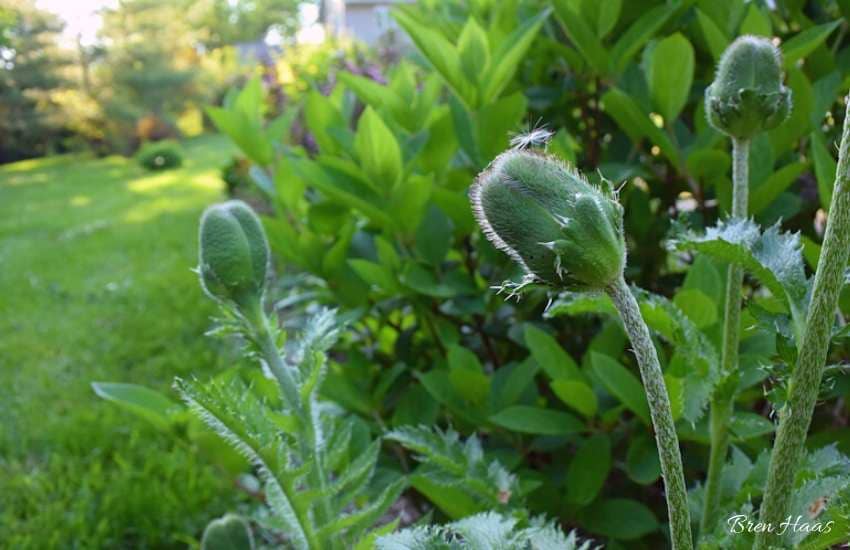 The Poppies are herbaceous perennial flowers.  I grew them because it was something I've wanted to do for years.  We had beautiful orange poppies growing in our first home and I managed to kill them.  Not sure what I did wrong.  I do know from the experience that this plant doesn't like to be moved once established.  Do not prune it back in the Autumn just let it do its thing.
Let's Connect
This post is short and sweet just like the poppies.  Are you inspired to grow some of your own? Please consider doing so and commenting on my blog post here.
Happy Gardening,